New full-time English-taught Master's degree studies in the field of Geodesy and Cartography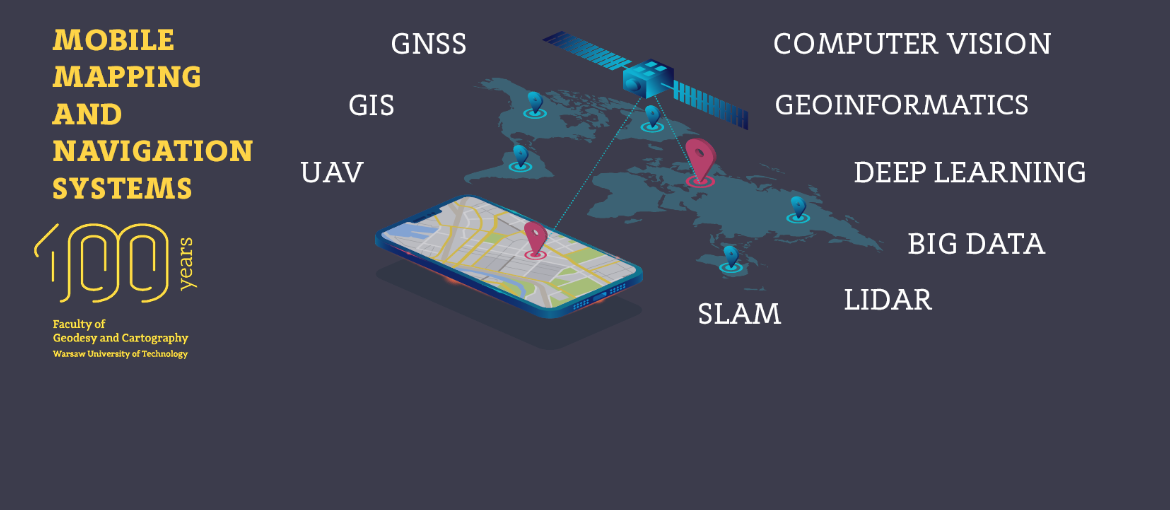 A program tailored for modern technological trends to meet the expectation of the labour market which is spectacularly growing in recent years.
Unique master degree program on the world scale and the only one in Poland.
A wide range of scientists and academics supported by the experts from a leading company in this field.
All lectures and tutorials provided in English.
Three semesters (1,5 years) program which allows students to complete the Master of Science in Engineering degree, starts in February.
Nowadays technologies are characterized by solutions that increasingly support users leading to automation and autonomous work. More complex systems integrate technological solutions from various fields of science.
To design advance location-based services (LBS), and navigation solution based on GNSS/INS, assisted-GNSS, and other radio frequency systems (e.g. Wideband, WiFi, Bluetooth).
To design mobile measurement platforms (UAV, self-driving cars, MMS/MLS).
To develop precise positioning and attitude (orientation) determination systems (GNSS, GNSS/INS, Inertial Measurement Unit).
Faculty of Geodesy and Cartography
Speciality: Mobile Mapping and Navigation Systems
Semester academic year 2021/2022